Woof, dear friends! Pacho here, bringing you all the latest scoops and wag-worthy updates from our beloved SODO Veterinary Hospital.

Spotlight on Dave: A Two-Legged Friend with a Big Heart!
First off, let me tell you about my new pal, Dave. He strolled into our world as a Client Service Specialist back in 2017, and boy, are we glad he did! Coming all the way from Maryland (that's quite a walk, I must say), he's got this shiny Associate Degree in General Studies. When he's not here, sharing belly rubs and treats, he's hanging out with his two cool cats, Ninja and Sunny. Dave loves to hop on horses, splash around in water, play games, and make everyone laugh. He once whispered in my ear, "We only live once, why not write an exciting chapter in the Book of Life". I gave him a bark of approval!

The Empty-House Howls
Now, I've been hearing the pitter-patter of little human feet getting ready for school. Remember, while you're away, some of my furry pals might miss you a bit too much. That big, quiet house? It can sometimes make tails droop a little. So, give them an extra cuddle in the morning and maybe a treat or toy to keep them company.
Read Paw Talk: Back-to-School Blues – How Our Pets Feel & What to Do

Chew on This: September Dental Deals!
Got doggo or kitty friends? Listen up! As your resident SODO pup, I've got an inside scoop. September is the perfect time for a toothy grin makeover! Book a dental appointment for your furry buddy next month and guess what? You save 20% on cleaning and dental treats. More treats, cleaner teeth – sounds paw-some, right?
20% on all booked dental cleaning services in September. Does not include dental surgery. Have questions? Give us a call: (407) 841-3407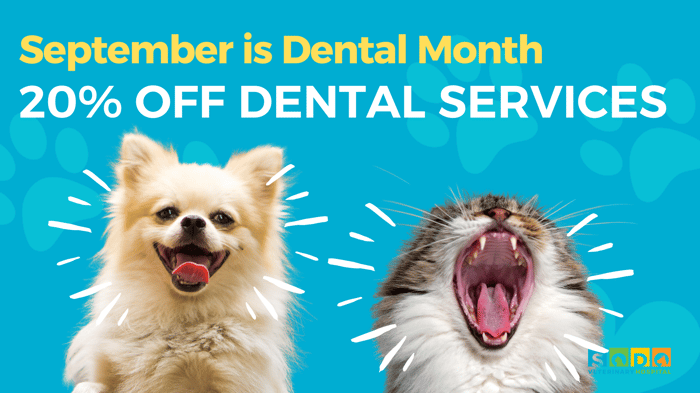 Keep those ears perked and tails wagging for more updates. And remember, every pet, paw, and whisker at SODO is cherished like family!

Wags & Woofs,
Pacho 🐾